The Pew Charitable Trusts
May 02, 2017
By Mike Matz
STATE'S TOP REPUBLICANS PUSH BILL TO BOOST PROTECTIONS WITHIN CHEROKEE NATIONAL FOREST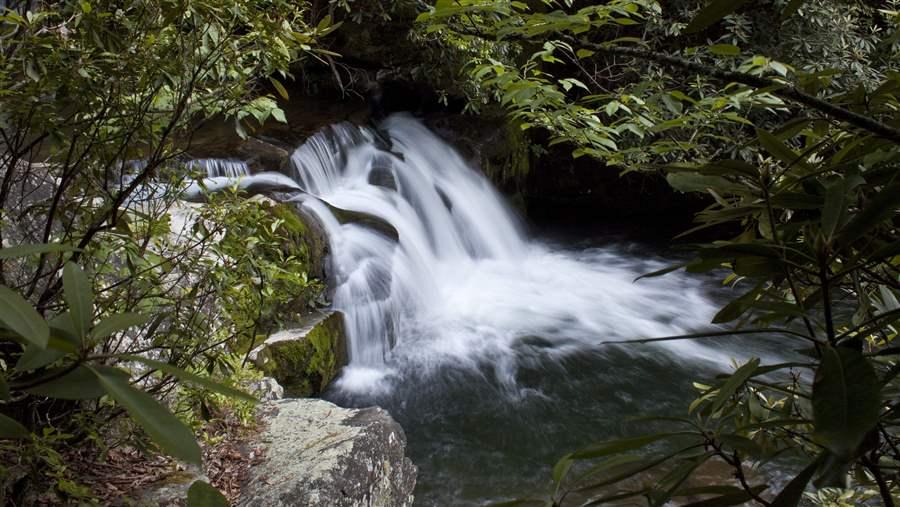 The Tennessee Wilderness Act will protect clean drinking water for Northeast Tennessee and the millions that live downstream.  © Jeff Moore/Flickr Creative Commons
Nearly 20,000 acres of beautiful landscapes in Tennessee's Cherokee National Forest would gain the gold standard of American land conservation under a bill reintroduced on April 27 by three of the state's leading Republicans, Senators Lamar Alexander and Bob Corker, and Representative Phil Roe.
The Tennessee Wilderness Act, which was introduced in 2010, would boost protection for a fraction of the 655,598-acre national forest, which is the source of clean drinking water for nearby communities and supports myriad wildlife, including 43 species of mammals, 154 species of fish, 55 species of amphibians, and 262 species of birds. The biologically rich area is home to brook trout, black bears, bobcats, and white-tailed deer.
Sen. Alexander recently told The Chattanoogan.com that he "grew up hiking the mountains of East Tennessee" and noted that "conserving what are some of the wildest, most pristine, and beautiful areas in our state gives future generations of Tennesseans the same sort of opportunity."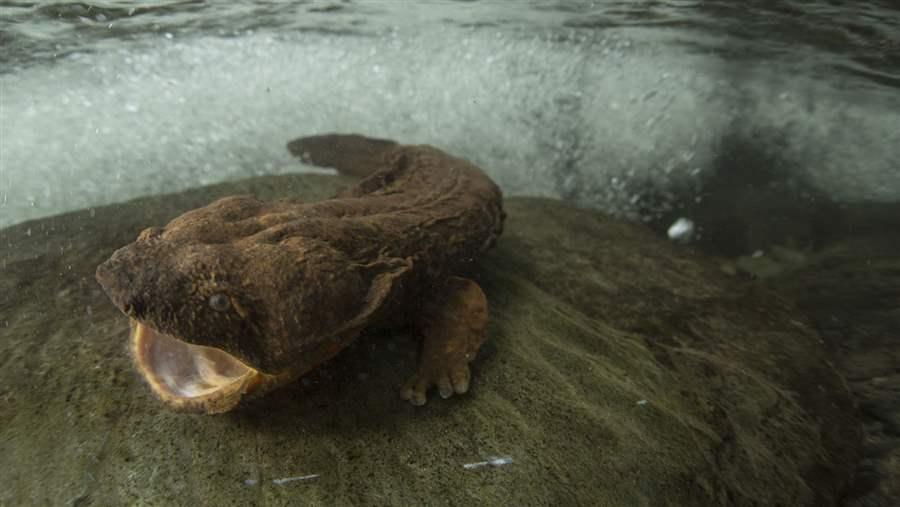 The eastern hellbender, North America's largest salamander, can be found in the Cherokee National Forest.  © U.S. Department of Agriculture
The Cherokee provides outstanding opportunities for outdoor recreation, including hiking, paddling, hunting, fishing, horseback riding, and camping—activities that are not only popular in many wilderness areas but also boost local economies. In Tennessee alone, outdoor recreation generates $8.2 billion in consumer spending each year and directly supports 83,000 jobs.
A broad cross-section of stakeholders in the surrounding community support the wilderness designation, including business leaders, hunters and anglers, faith groups, elected officials, and conservationists. The Pew Charitable Trusts has been working to help protect the proposed Cherokee wilderness for nearly a decade, and we are hopeful that Congress will pass the Tennessee Wilderness Act this year so that residents and visitors can forever explore and enjoy this special place.
Mike Matz directs The Pew Charitable Trusts' U.S. public lands program, focusing on wilderness and national monument projects.
SHARE